Outlook Email for Jira Access Jira features directly from Microsoft Outlook
Constantly switching between Microsoft Outlook and Jira is both time-consuming and annoying. Our Outlook Email for Jira app is an extension of your email inbox, letting you intuitively access all relevant Jira features right from Microsoft Outlook.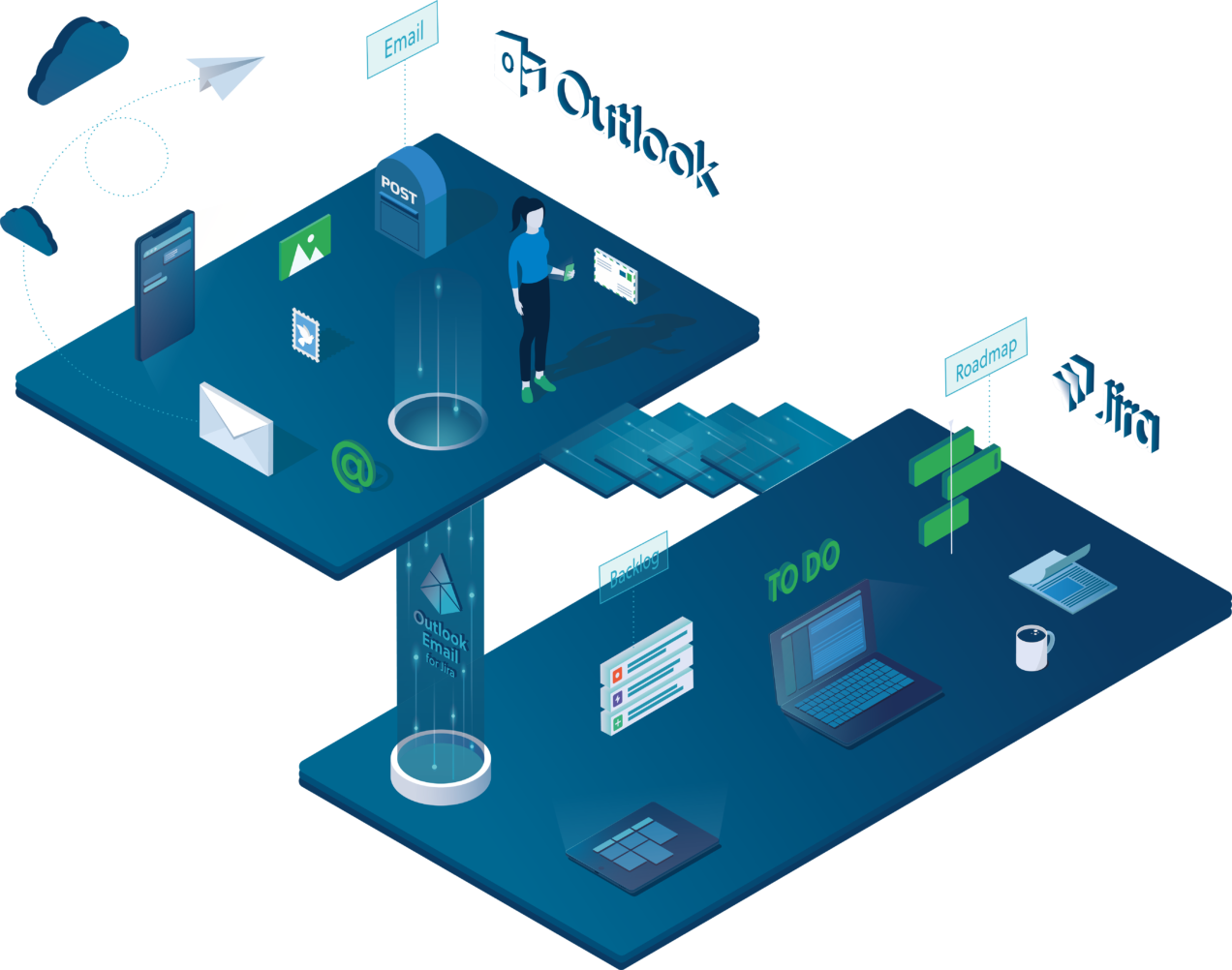 Main Features
Create and update Jira issues in Outlook, based on the content of your email.
Apply attachments and text formats (like lists, colors and tables).
Get intelligent suggestions for Jira issues based on the content and sender of the email.
See all important information on issues (status, priority etc.) in a separate sidebar.
See at a glance which emails have an issue assigned to them.
Email issues to inform coworkers and customers.
Instead of Jira notification emails, you get an overview of your relevant Jira action items sortable by the filters you know from Jira.
Benefits for users
Avoid gaps in Jira and email workflows
Save time when handling your emails
Easy to set-up and use without training
Benefits for companies
Increase adoption of Jira throughout your company:

Users are more likely to use Jira in the familiar Microsoft Outlook environment.
The Jira look and feel makes it easy to use the add-in without training.

Don't worry about compatibility: Outlook Email for Jira works on all devices.