Outlook Meetings for Jira Send meetings out of issues
No more scheduling madness! Our Outlook Meetings for Jira app helps you to easily schedule a meeting from Jira or Jira Service Desk.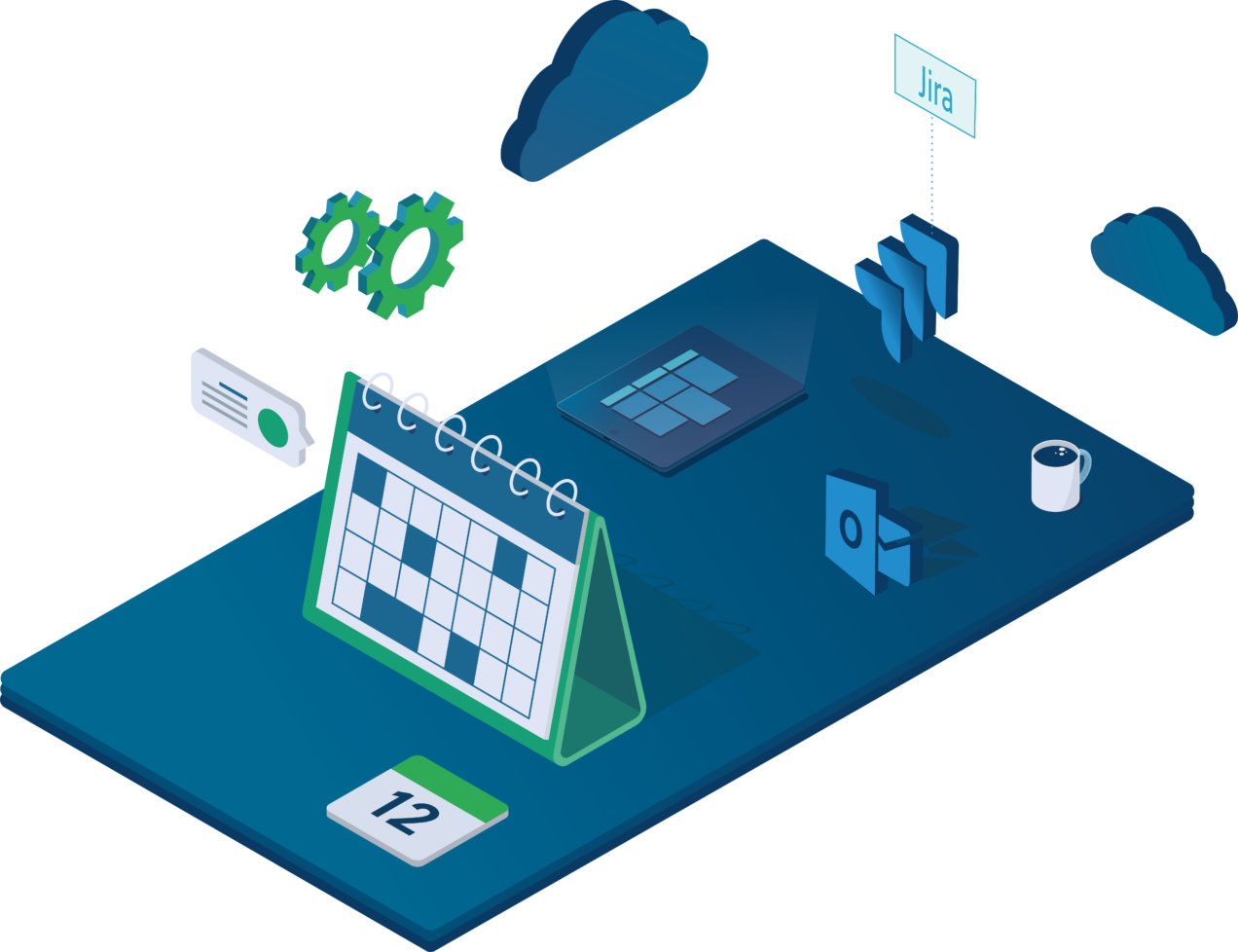 It's simple!
In your Jira issue you can see, if the user is available for a call right away.
It shows you the next available slots to set up a meeting. Even for multiple users and time zones.
Send out Outlook calendar invites right out of Jira including a unique Microsoft Teams meeting URL.
A comment with the meeting information will be added to the ticket automatically. All in one click.
For your unique situation
for internal communication or customer contact
for Jira and Jira ServiceDesk – Cloud, Server or Data Center
for Office 365