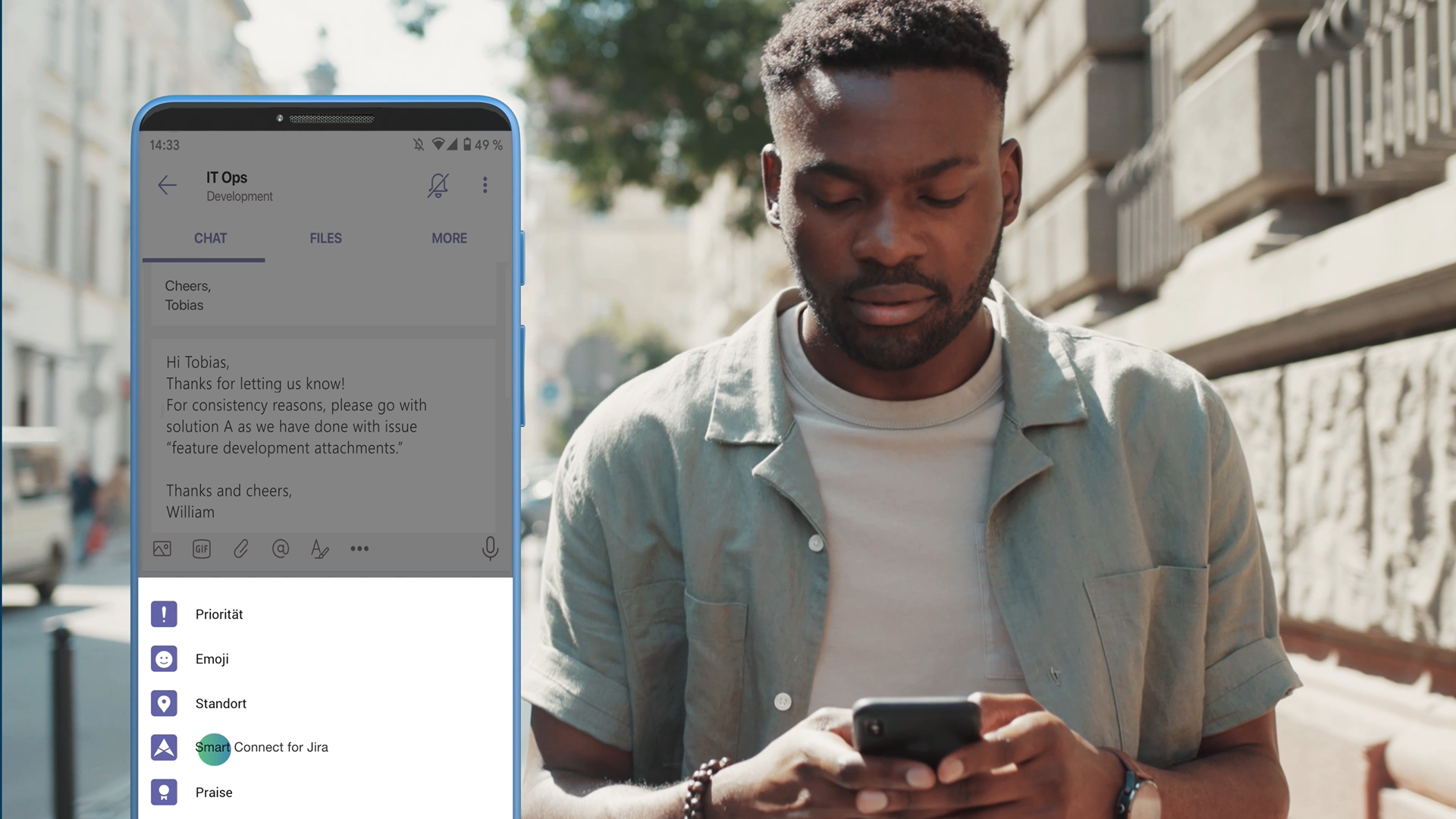 Microsoft Teams for Jira Teamwork unchained
Is Microsoft Teams your communication hub? Enrich your teamwork with the collaborative power of Microsoft Teams in Jira and get everyone involved.
Enjoy real-time collaboration across tools!
How-to
You´re not sure yet if our app is the perfect fit for you? Have a look on one of our in-product demos and get to know our app in more detail! Keen on getting our Microsoft Teams for Jira app?
Quick overview: Our short demo shows you the main features of Microsoft Teams for Jira.
Deep dive: Got a minute more? Our in-depth demo gets into all the details of Microsoft Teams for Jira.
I can assure it will be a winner! It will become as indispensable as its sister Outlook Email for Jira, and I would say even more. It's changing the focus from mail to chat, a must when you need fast interaction with users.
ELIX Polymers
TOP rating for this app. This is a must if you are using Jira and Microsoft Teams. We have a lot of Teams users that are not on Jira and this allows us to share Jira issues with these users and have a two way conversations in either Jira or Teams.
Review from Atlassian Marketplace
The app made our support so much easier. We can now discuss questions from our customers directly in Microsoft Teams – a lot quicker. Still like, that everything is documented in Jira, no information gets lost. Definitely a buy!
What's next
Our app is already available on the Atlassian Marketplace. Start now and collaborate across tools.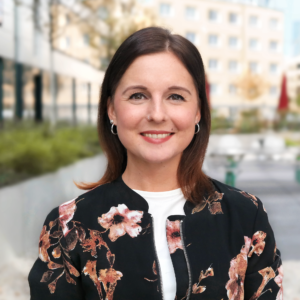 Interested? Get in touch with me and I show you our Microsoft Teams for Jira app in detail!

Tamara Braun
Senior Marketing